I've laways had a bit of an obsession with anti bacterial hand products, since having Jack I think I've become slightly more obsessed. I usually stick to the hand gels but find them very harsh on my hands and on Jack's.I was sent some of the new Cuticura Hand Care products to give them a try.Using unique Advanced Anti Bacterial Technology created by Cuticura, this new range of products kills up to 99.99% of bacteria fast and unlike any other hand hygiene product, creates an invisible soft-skin glove over the hands that can prevent re-infection for up to an incredible 8 hours – longer than any other hand hygiene product on the Irish and UK market.
Anti Bacterial Hand Serum (€1.99 50ml or €2.99 200ml)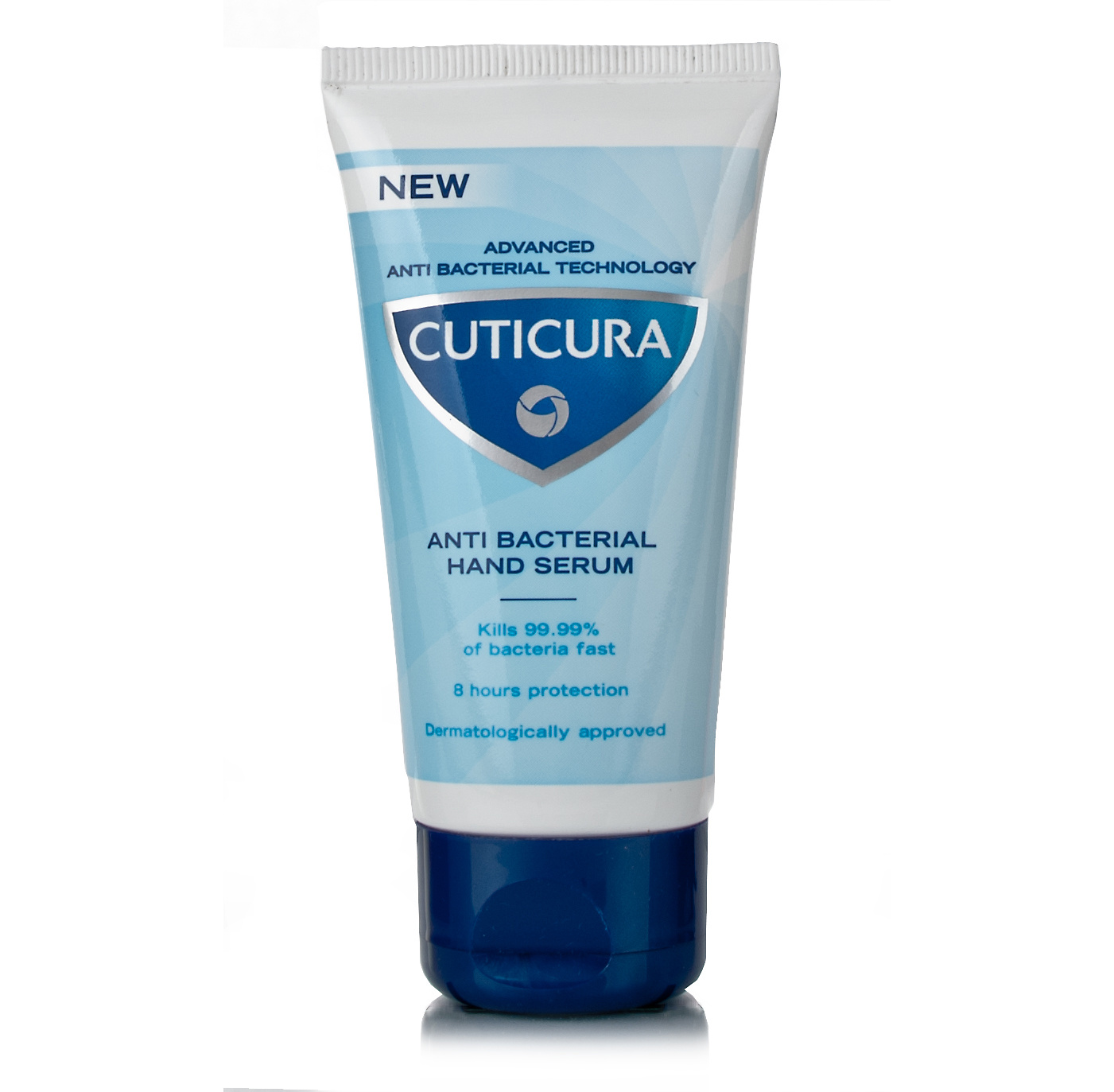 This hand serum is alcohol free for extra skin kindness and without Triclosan. This guardian angel is gentle on your skin and smells amazing with notes of Green Cucumber, Juicy Pink Watermelon and refreshing Garden Mint. The serum is balm like in texture and sinks into hans quickly. I've been using this lovely for just over a week now and am completely in love. The handy 50ml size is ideal for your handbag. I take it everywhere with me.
Anti Bacterial Hand Wipes (€1.49)
These lovelies are handy for in between washes or when your out and about. They are fragranced the same as the hand serum and kill 99.(% bacteria and protect from reinfection for 8 hours.
xxx Jack is at that stage where everything gets picked up and the hands attract anything dirty so both of these have taken up residence in the nappy bag.xxx
Cuticura have also launched an Anti Bacterial Hand Wash (€2.49) in three lovely fragrances – Black Pepper and Pomegranate, Lime and Bamboo, Ginger and Manuka Honey ( I love this one).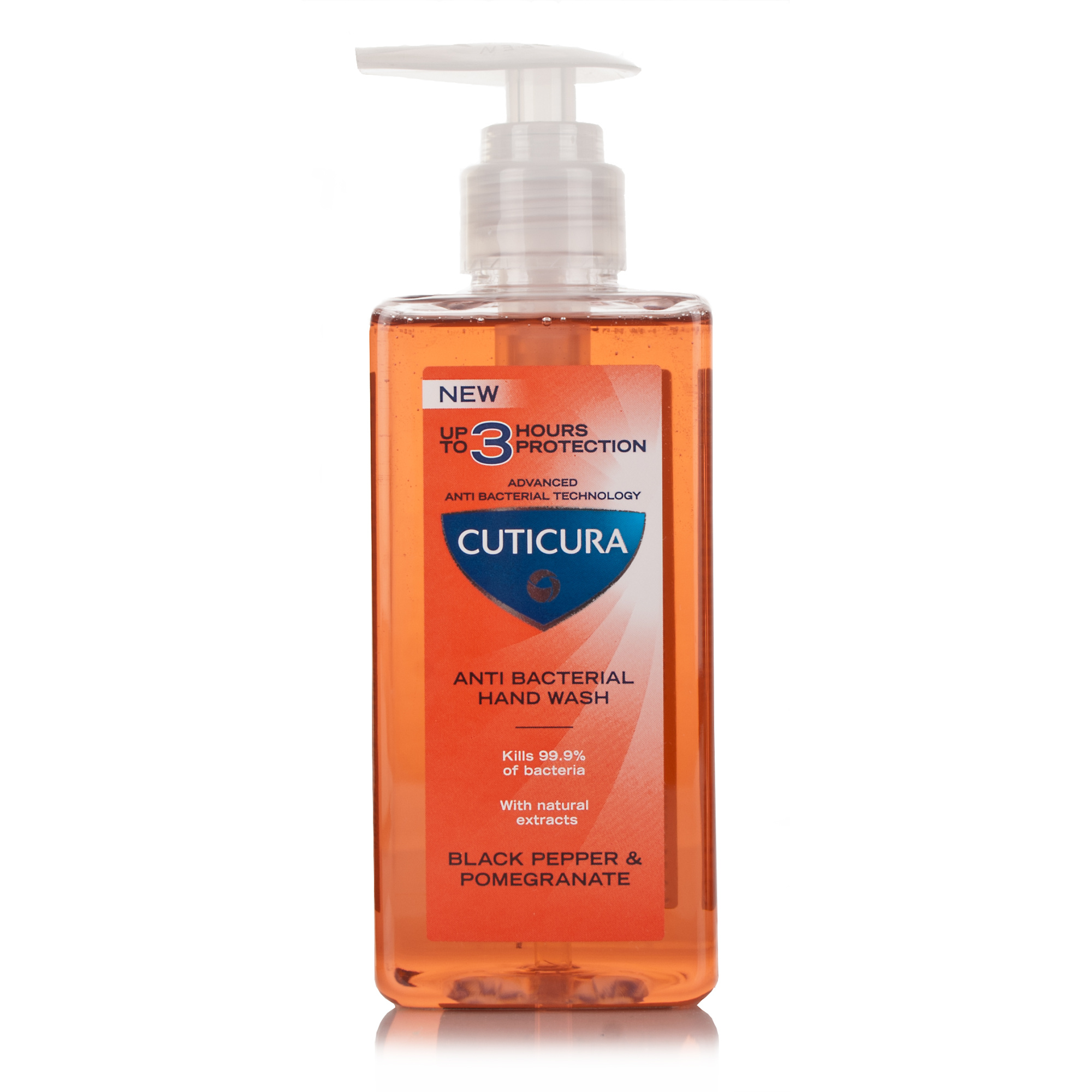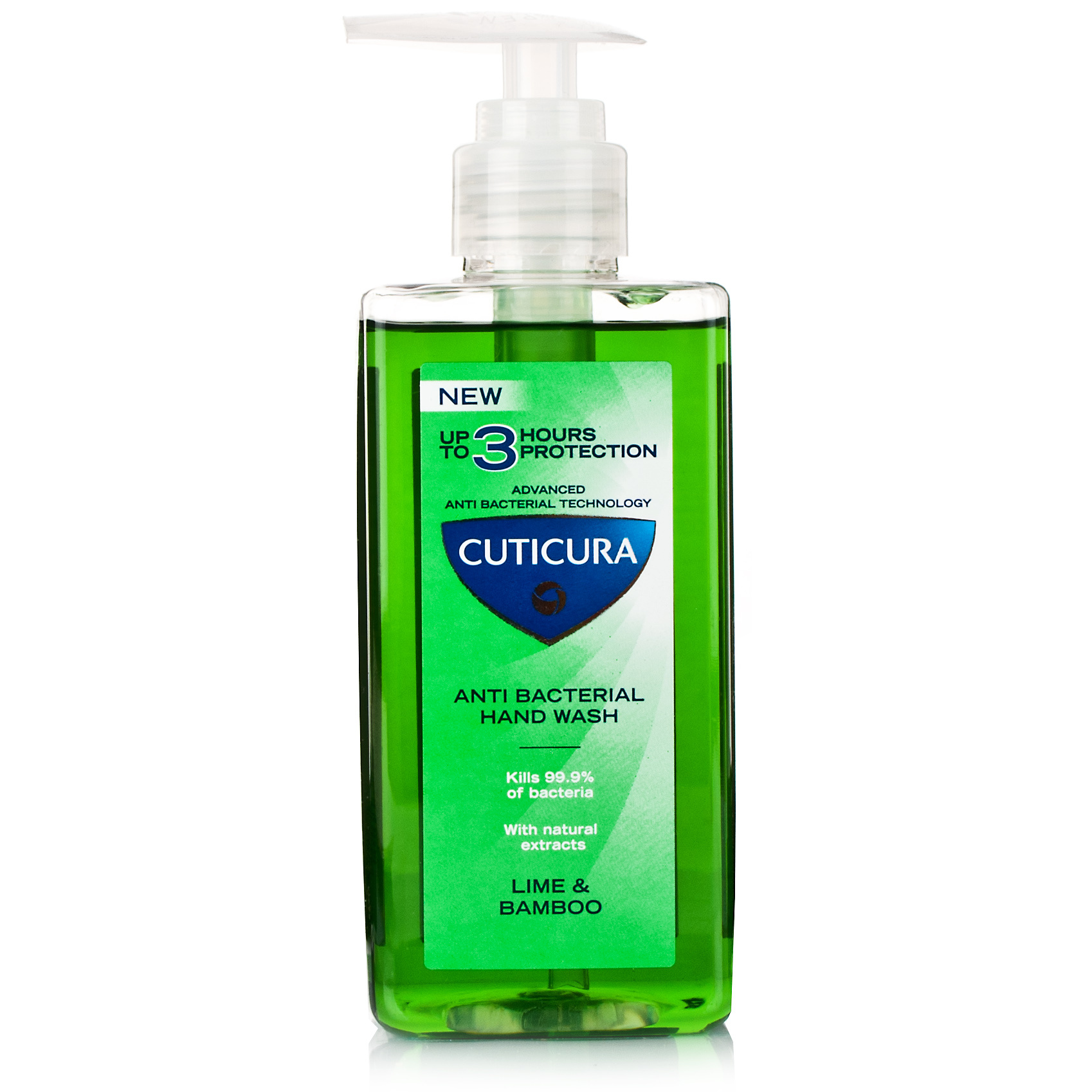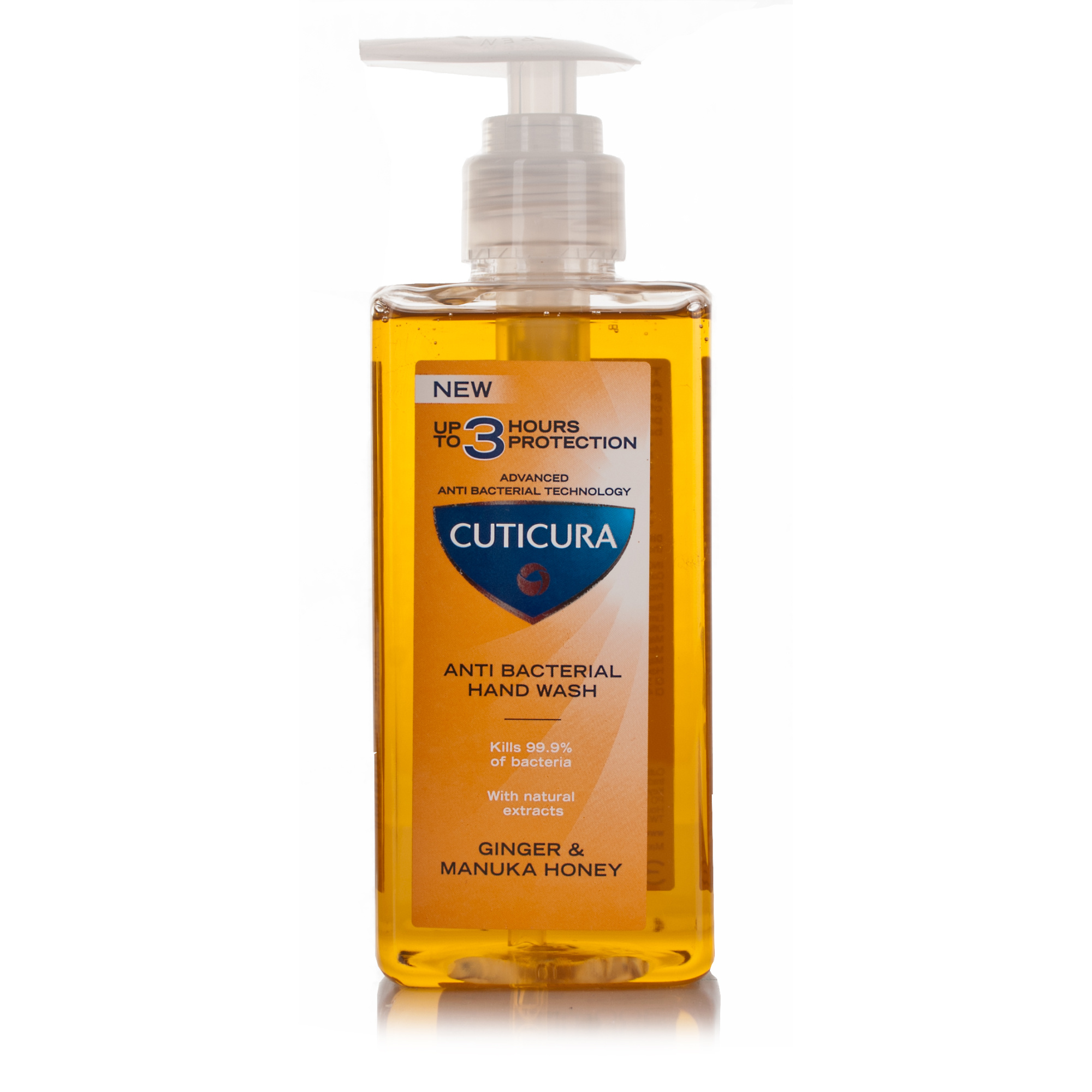 This deep cleansing hand wash removes 99.9% bacteria and can protect from re-infection for up to 3 hours, without disturbing the skins own portective barriers. There is also salicylic acid which creates a highly effective cleanser with anti-microbial properties.
xxx Are you obsessed with antibacterial hand products like me? xxx